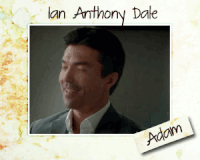 Continuing with my character sketches for my upcoming release, One Last Heist, I thought I'd feature Toshi this week. My visual inspiration from him was actor Ian Anthony Dale. I love Toshi. He was such a fun character to play with–in many ways, he's the person who keeps his husband, Mack, from tumbling over the edge of the cliff.
So, here's a bit about him.
Name: Toshiro Ueda-Easton
What is he afraid of?
Losing any member of his family, whether it's Mack, his mother, or his twin sister, Charlie.
What motivates him?
Toshi is highly motivated to ensure both his mother and sister are taken care of. He knows Charlie can take care of herself, but he's always felt a responsiblity to both of them.
What does he like to do?
Of all his random hobbies, Toshi is gifted with languages. He speaks many, many languages. He goes out of his way to find new ones to pick up.
Where has he been?
All over the world. His cover for travel is that he's a travel writer. It easily explains why he's in certain locations during a heist, and provides the perfect alibi for him.
How much self-control and self-discipline does he have?
Massive amounts.
Massive.
Toshiro needs all that self-control because Mack doesn't have much if any. Neither does anyone else in their crew aside from maybe Charlie. They all tend to be a bit impulsive.